Video Surveillance to Keep your Business Safe
Installing security cameras inside and outside your building not only helps deter thieves and vandals, it allows you to track who's coming into and going out of your business. And, if your company would become the unfortunate victim of a burglary, break-in, vandalism, or other crime, you'd have video evidence to catch those responsible.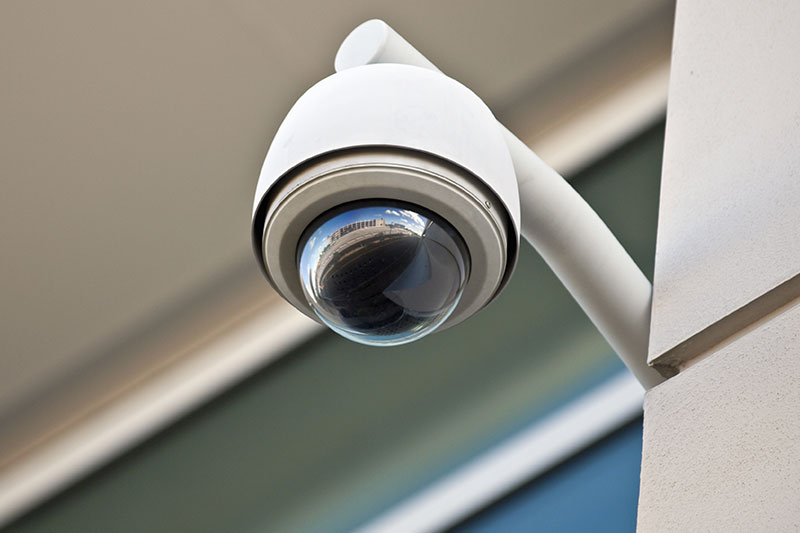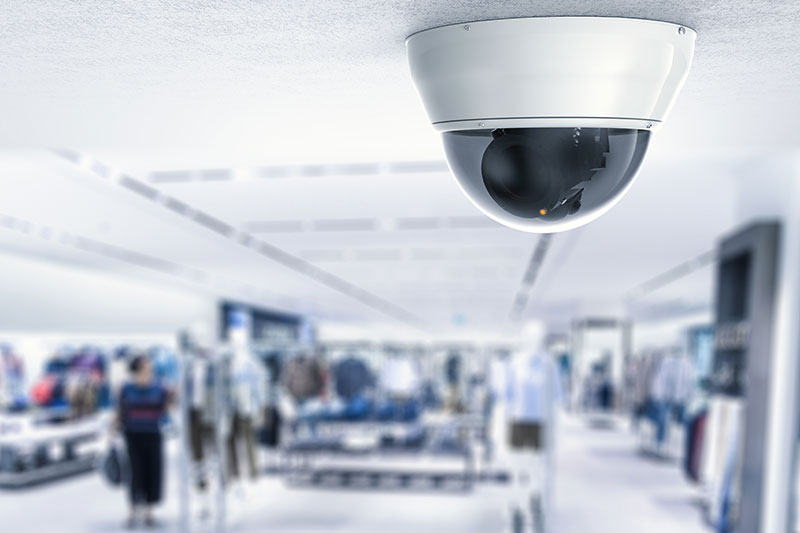 Business Security Camera System Installation
Your business has its own unique surveillance needs, so you need a custom security camera system. Graf Electric's experienced, professional electricians will work with you every step of the way to ensure you get the best setup and equipment for your company.
Our technicians will install your complete video surveillance system, including mounting security cameras and making sure they are aimed and focused correctly. We'll handle all the wiring, including running the video cables from the cameras to the monitor and DVR, and making the low-voltage video and electrical connections. Once everything is set up, we'll make sure you know how to use your video surveillance system, and we're always here if you have questions or need service.
Business Security Cameras and Optional Equipment
Our technicians work with you to select the features and equipment that will work best for your business. We'll help you choose from fixed and pan/zoom cameras, and full-color or night vision cameras.
Depending on your company's needs and budget, your video security system could include wireless cameras, remote access via smartphone and computer, motion detectors to trigger video recording when movement is detected, a quad splitter to allow you to see multiple camera views at once.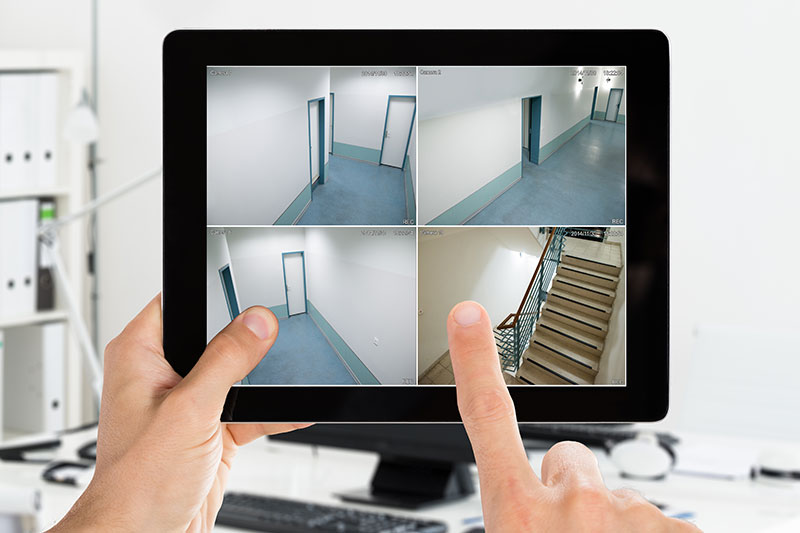 Trust the Experts at Graf Electric
Don't trust your company's physical security to just anyone. Graf Electric has been serving the Wichita, Kansas, metro area since 1968. We take pride in providing prompt, professional service to every client we serve.
Get peace of mind. Contact the professionals at Graf Electric at (316) 686-2090 to get a customized security camera solution for your south central Kansas business.
Additional Commercial Electrical Services
Graf Electric offers these other services to help improve your company's security: