If you're a business owner in Wichita, Kansas, you're no stranger to extreme weather. Whether it's strong winds, rain and thunderstorms, snowstorms, or even tornadoes, you know that being properly prepared is a key part of protecting yourself and your business.
Part of that preparation should include a backup electrical generator, which is an essential part of being storm-smart.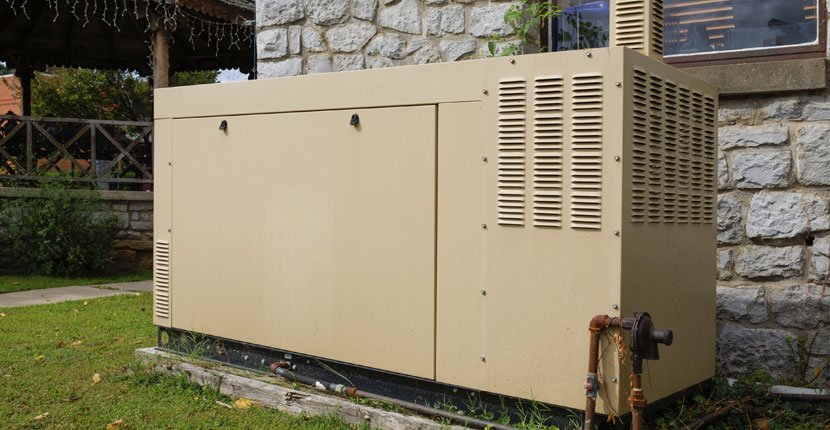 What is an Automatic Commercial Standby Generator?
If your business experiences a power outage, you'll lose electricity to essential equipment and systems throughout your business, including heating and cooling, refrigeration, computers, telephone systems and lighting. At the very least, you're inconvenienced. At the worst, though, your whole business is down and you are helpless until the power company gets the power restored. Additionally, a failed power supply may cause you to lose important documents, plus potential business and customers, whereas a backup electrical generator gives you the power to stay on top of business.
Why Do I Need an Automatic Standby Generator?
Not only can power outages be a pain, they can be dangerous by disabling essential systems in your office. An electrical generator ensures that your businesses is resistant to any blackouts. Usually, backup generators are powered by an internal combustion engine, and can be used with or without renewable energy sources.
Today's advanced generators can start working just seconds after a power outage. These are smart systems that will power up automatically, whether you are in the building or not, and whether your business is open or closed. All of your business's vital systems will automatically power on right away, including your computers, security systems, lights, refrigerators and more.
Contact Us To Get Started!
Let us help keep your business operating, and protect against dangerous and costly problems this season by getting a backup electrical generator today. If you have questions about purchasing or installing backup electrical generators, contact the team at Graf Electric or call us at (316) 686-2090 to get started!