Graf Electric can help make your home entertainment dreams a reality. Whether you want to listen to music in every room, create a custom home theater, or just want to be able to plug the TV in at a different place in the room, we can complete your home audio and video installation in the Wichita area.
Our electricians are experts at home theater installation, and are ready to provide you with a free estimate today.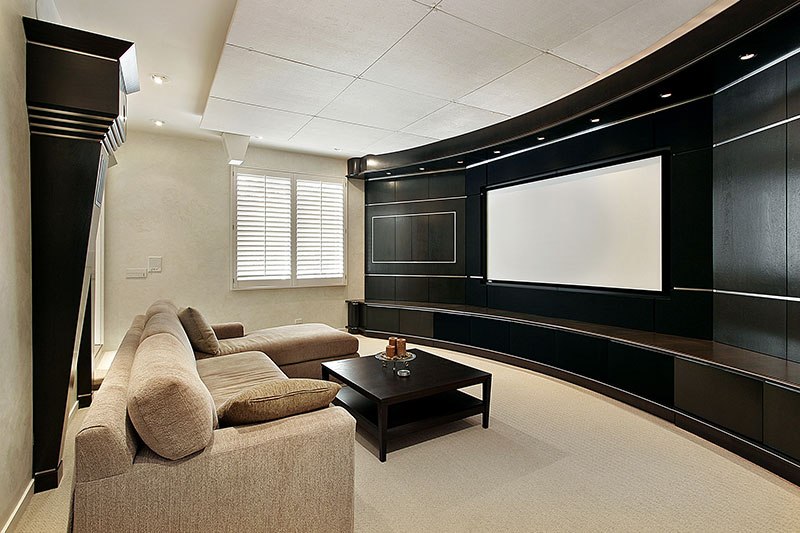 Home Theater
If you're dreaming of a sleek, clean movie room with multi-stage lighting, hidden wires and components, surround sound, a projector and screen, Graf Electric can help. We can run your cables, power cords and speaker wires through the walls, and even add built-in speakers, audio and video components.
If you need additional outlets so you can put a TV or projector where you want it, we can do that, too. We'll help you create the look you want with lighting that can be dimmed, spotlights, or even ceiling and floor lighting. We can even install a projector or mount a TV to your wall.
Home Audio
Whether you want to be able to listen to music in just one room or the whole house, Graf Electric can install speakers and set up a custom home audio system. Instead of moving a Bluetooth speaker all over the house or having multiple stereos, your favorite music can come drifting from the ceiling at the touch of a button. You can even have outdoor speakers installed so your backyard get-togethers will be even more fun.
There are many home audio options letting you choose to play different music in each area of the house, stream music, play CDs, satellite stations, AM/FM radio, or MP3s. We can install wall/ceiling speakers during construction or to an existing home.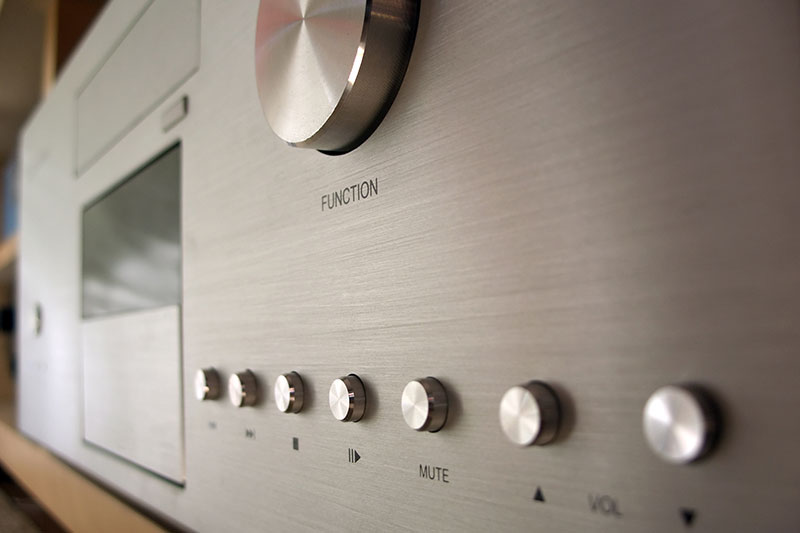 Contact Graf Electric Today
Contact the professionals at Graf Electric Inc today. We are waiting to serve you. Call 316-686-2090 to discuss your home audio or video needs and request a free in-home consultation.
Related Electrical Services
Graf Electric has been serving homeowners in Wichita and the surrounding areas since 1968. Our dependable, knowledgeable electricians are dedicated to providing excellent customer service.