Get Peace of Mind with Home Security Camera Installation
Thinking about installing a residential surveillance camera system? Protect your home and family from break-ins, property damage and theft with security camera installation by Graf Electric. Our electricians are experts at installing security camera systems, and are ready to provide you with a free estimate today.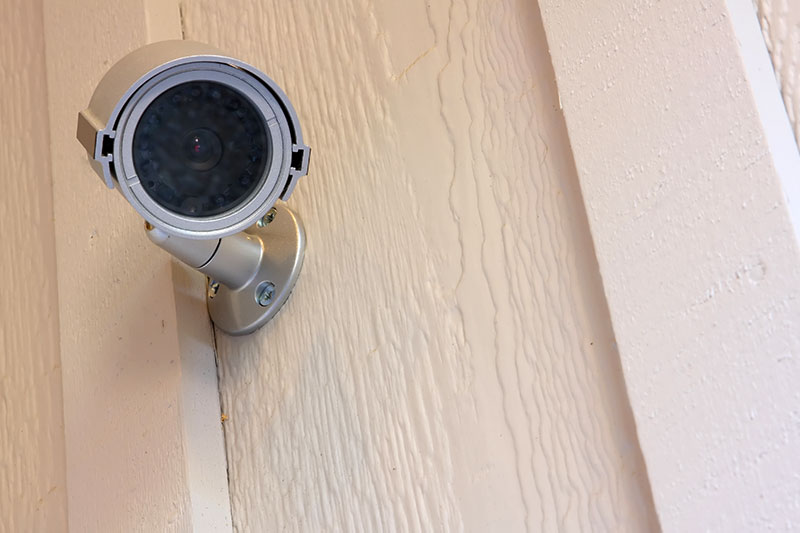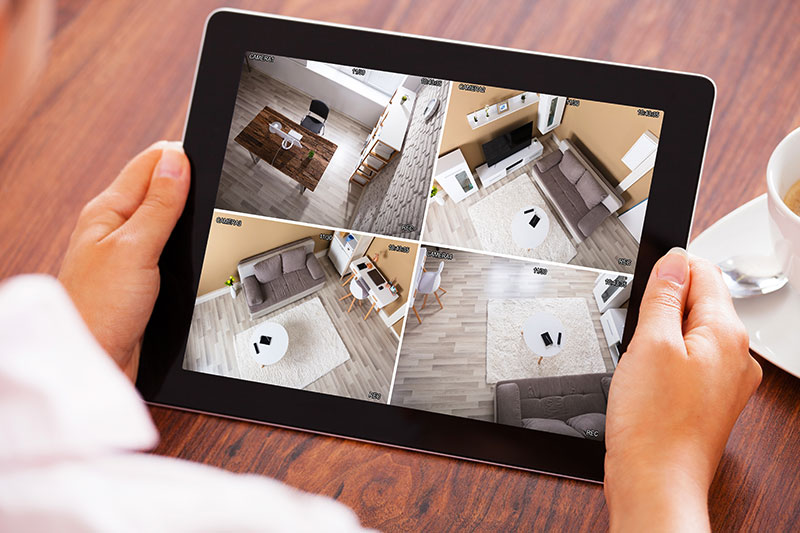 Benefits of Installing Home Security Cameras
Peace of Mind
This biggest benefit of adding video surveillance to your home is knowing both your property and family have an added level of protection. Adding indoor and outdoor cameras will allow you to see what's happening inside and outside your home while you're at work, on vacation, or sleeping. The cameras themselves are a deterrent to intruders, thieves and vandals. And, if you connect your system to a recording device, you'll have evidence if a burglary or home intrusion should happen.
Remote Access and Control
Today's wireless technology allows for remote monitoring and control of your video surveillance system, so you can make sure your home and family are safe even when you're away. You can check on the package you've been expecting while you're at work, or make sure your teenager isn't throwing a party while you're out of town. No matter where you are, you can use your smartphone, tablet or computer to see what's going on at your house at any given time.
An Affordable Home Security Solution
A home video surveillance system may cost less than you think. There are so many options available now for residential grade security cameras that Graf Electric can help you design a monitoring system that fits your home's unique needs and your budget.
Whether you just want a basic camera and DVR setup for the front and back of the house, remote access, or something more complex, we'll help you select and install the right equipment. Your security surveillance system could include wireless security cameras, motion detectors that can be synced to start video recording when they detect movement, cameras that work during both day and night, and even full-color indoor security cameras. You can even add a quad splitter to let you view multiple camera feeds at one time.
Residential Video Surveillance System Installation by Graf Electric
Trust the experts at Graf Electric to set up your security cameras and monitors quickly and professionally. Our master electricians will install the cameras, and make sure they're focused and aimed properly. We'll also run the low-voltage electrical and video cables, and connect the cameras, monitor and DVR (if selected). Our installation service includes time to show you how to use your new home video surveillance system, so you'll know exactly how it works.
The experienced electricians at Graf Electric have been serving the Wichita area since 1968. We pride ourselves on providing the best residential electrical service around.
Contact Graf Electric Today!
Contact us today for a free in-home consultation for a residential video surveillance system. Call 316-686-2090 to speak with a member of our team and schedule an appointment.
Additional Residential Electrical Services
Graf Electric offers a complete range of services for all your residential electrical needs, including:
Security lighting and control