Put Your Mind at Ease With a Professionally-Installed Home Security Camera System
Thinking about installing a security camera system for your house? Consider hiring a home security camera installation company. You'll save time and hassle while ensuring the job is done right. Trust Graf Electric for professional home security camera installation in Wichita, KS. Our licensed electricians are experts at installing wire-free and wired security camera systems, so request a free estimate today.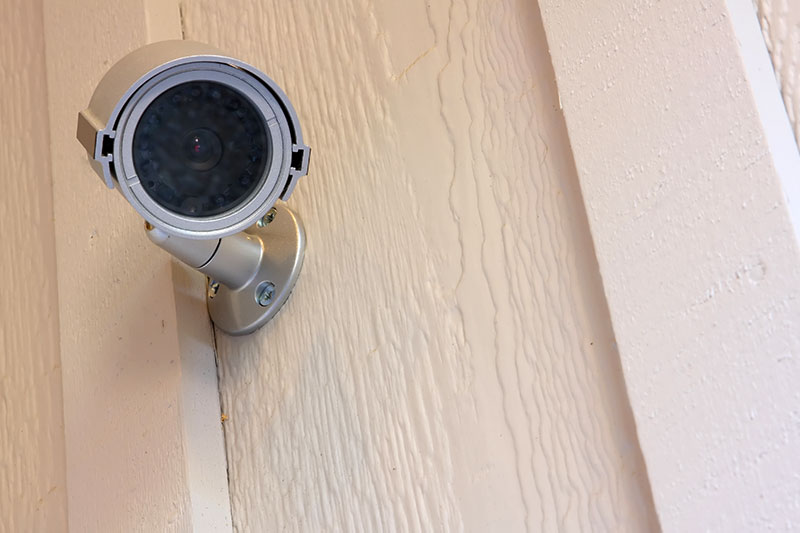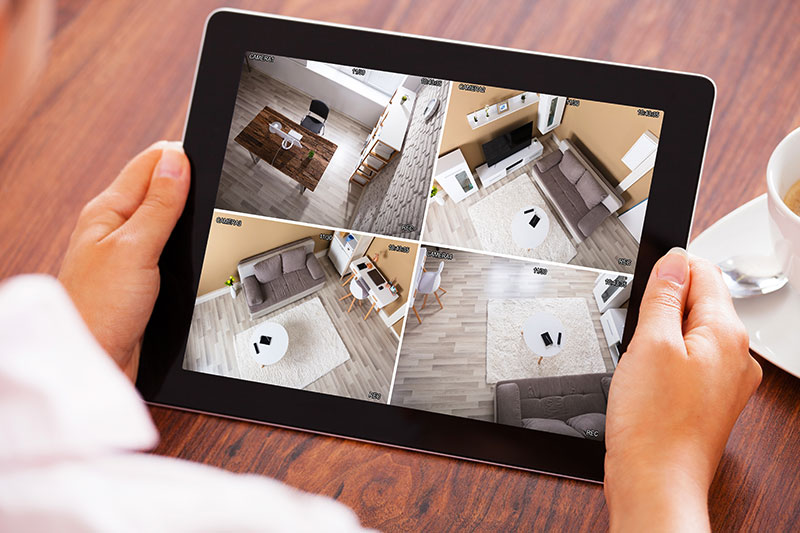 Reasons to Install Residential Security Cameras
Adding indoor and outdoor residential security cameras will allow you to see what's happening inside and outside your home when you're away. No matter where you are, simply use your smartphone, tablet or computer to make sure your home and family are safe.
You can check on the package you've been expecting while you're at work or make sure your teenager isn't throwing a party while you're out of town.
The cameras themselves are a deterrent to intruders, thieves and vandals. And, if you connect your system to a recording device, you'll have evidence if a burglary or home intrusion should happen.
A Flexible Home Security Solution
With so many options available for residential grade security cameras, Graf Electric can help you find a solution that fits your home's unique needs as well as your budget. Wireless security cameras may seem convenient but many homeowners opt for wired cameras because they're connected directly to a full-time power source so you don't have to worry about changing batteries. And, a professional installer can connect your security cameras directly to a recording device and/or to the internet so you don't have to worry about bogging down your Wi-Fi or losing the signal.
Concerned about installation costs? A professionally-installed home video surveillance system may be more affordable than you think. Request a free price quote today.
Your home security camera system could include:
Wired or wireless security cameras
Motion detectors
Sound detectors
Night-vision cameras
Full-color cameras
Quad splitter for viewing multiple feeds
Remote monitoring and control
Livestream capabilities
Cloud storage
Hard drive storage
Benefits Of Professional Home Security Camera Installation
Save Time
They may sound simple, but the truth is, home security camera system installations can be tedious and even dangerous. Rather than spending hours climbing up and down ladders to get just the right camera placement and then testing the connections to figure out why the feed isn't working, we highly recommend leaving your camera installation project to the professionals. Graf Electric has the equipment and expertise to install your home security cameras safely and quickly while you kick back and relax.
Technical Expertise
With professional security camera installation, you don't have to worry about whether or not your cameras are aimed correctly, receiving power and connected to the internet. Graf Electric's licensed electricians have the experience and know-how to make safe, reliable connections. Want your home security cameras to connect to Wi-Fi so you can use them with other smart home devices? We can do that, too.
Customization
Having a professional electrician install your home security cameras means you're not limited to relying on batteries or placing cameras only where there's a power source. You simply tell us where you want to position cameras, whether you want cloud-based or hard drive storage, if you want motion detection, color night vision, the ability to livestream a video feed to your smartphone, and more. The pros at Graf Electric will run all the wiring and test all the connections to make sure your new home security camera system works the way you want it to.
A Trusted Home Security Camera Installation Company in Wichita
If you're looking for a security camera installation company near Wichita, KS, trust the experts at Graf Electric to set up your security cameras and monitors quickly and professionally. Our experienced electricians have been serving the Wichita area since 1968 and we pride ourselves on providing the best residential electrical services around.
One of our licensed electricians will install your cameras and make sure they're focused and aimed properly. Our security camera installation service includes running the ethernet and/or low-voltage electrical and video cables as well as connecting the cameras, monitor and DVR (if selected). We'll even show you how to use your new home video surveillance system.
Schedule a Free Consultation
Protect your home and family from break-ins, property damage and theft. Contact us today for a free in-home consultation for a home security camera system or call 316-686-2090 to schedule an appointment. Ask about adding outdoor security lighting and home automation to complement your security camera installation!