Since you live in Kansas, you're no stranger to poor weather and seasonal power outages that can leave you in the dark. If you're looking to prevent damage or inconvenience caused by loss of power, you need to invest in a residential backup electrical generator.
How Do Residential Backup Generators Work?
A backup electrical generator works by sensing a loss of power in your home, automatically turning itself on, and transferring your designated electric load to the generator. Once power is restored to the home, the generator will transfer that electric load back to its normal power – automatically.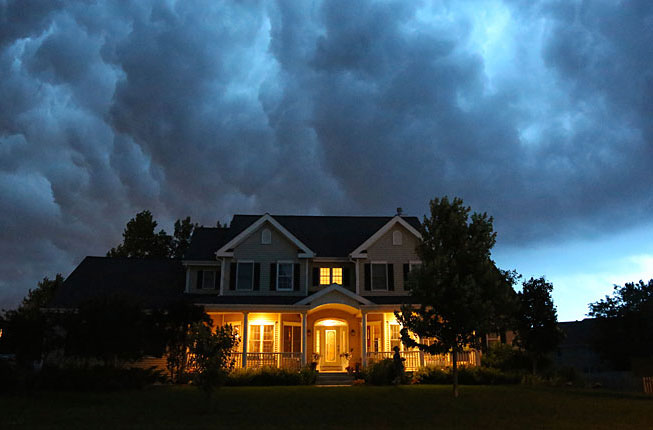 Why Are Residential Backup Generators Necessary?
Backup generators are handy for more than just providing light during an electrical blackout. backup generators also offer the assurance that your refridgerator stays cool, your freezer stays cold, and your home's sump pumps continue functioning. By investing in a backup generator, you no longer run the risk of spoiled food or the possibility of a flooded basement. Additionally, if the outage occurs during the winter, you're at risk for freezing temperatures. You can make sure that your heat stays on by relying on a backup generator.
A backup generator helps you survive even the toughest storms in comfort, while simultaneously reducing the chance that you'll have to pay for costly repairs or other damages.
Request a Backup Generator Quote
If you have questions about purchasing or installing a backup electrical generator, contact the team at Graf Electric or call us at (316) 686-2090 to get started! Our team of residential electricians have years of experience, and are ready to install a backup generator for your home.