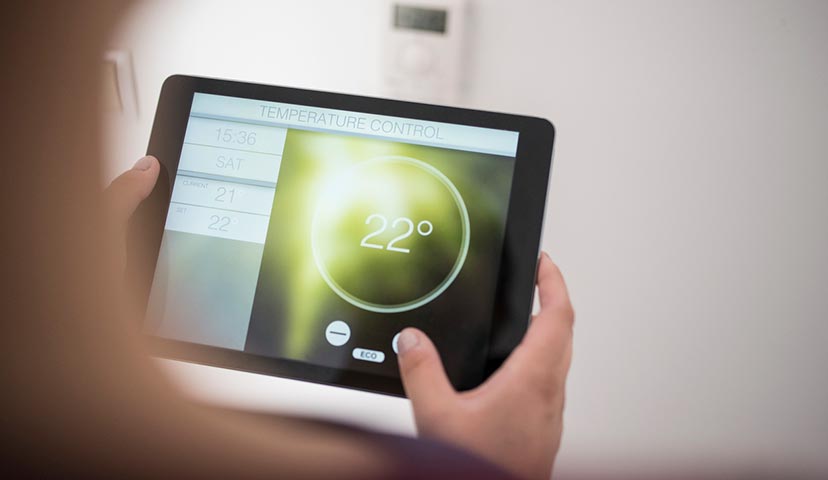 Thermostats for your home can range from simple manual units to smart units that can work with your existing home automation system. This guide will help you understand the different types of thermostats, what you should know when choosing your thermostat, and any special features that can help to increase comfort, convenience and energy efficiency.
Manual Thermostats
Manual thermostats are less expensive and easier to use than other types. A device in this range has one main function and doesn't require complex programming or a need to refer to the manual for use.
People who prefer simplicity will benefit from this thermostat due to the fact that you simply set the temperature with the touch of a button. Since this type of thermostat is not programmable, you must reset the temperature before you leave your home or go to sleep at night.
Programmable Thermostats
Programmable thermostats are a step up from the manual types. With no wifi connection, programmable thermostats require you to set the temperature, as well as your preferred heating or cooling cycle on the unit itself.
Programmable thermostats generally feature a small screen with the option to schedule or automatically adjust your home's temperature. These can be set based on the days and times you specify.
These thermostats are cost-effective, but lack the convenience and flexibility of automation and voice control.
Smart Thermostats
Smart thermostats, the most advanced of the choices, allow you to connect to the internet for operation. They also tend to have simple controls and touchscreen displays that make programming easier.
Smart thermostats connect to an app via wifi and allow you to change the temperature no matter where you are. Smart thermostats can also factor in your local weather, and have the ability to remember your temperature preferences through algorithms.
As of October 2017, there are eight smart thermostats that have received Energy Star certification, meaning they could help to lower your energy bills.
How to Choose a Thermostat
You likely have a good idea of which thermostat to choose, but which one will work with your home? Here's what to check before you make your purchase.
1. Consider Your HVAC System
Most thermostat models work with common heating and cooling systems, but be sure to check the packaging for exceptions. This is more of a concern for smart thermostats as some don't support two-stage heat pump systems, but others do. In addition, if you have separate heating and cooling systems, you may need to purchase two separate thermostats.
2. Check Your Home's Wiring
Open up your existing thermostat to check which type of wiring you have. Newer thermostats generally require a C-wire, even though some homes don't have these. The C-wire provides continuous power for features like displays and WiFi. If you aren't sure if you have a C-wire, contact an electrician can help.
If you don't have a C-wire, but want a smart thermostat for your home, you do have a few options in order to proceed:
Choose a model with a power adapter or power extender that allows you to add a C-wire.
Install a third party add-a-wire adapter.
Have a C-wire professionally installed.
Tip: Install your thermostat on an interior wall that's centrally located, away from vents, drafts or direct sunlight which could distort temperature readings.
If you need help installing a new thermostat in your home, contact the professionals at Graf Electric at 316-686-2090.